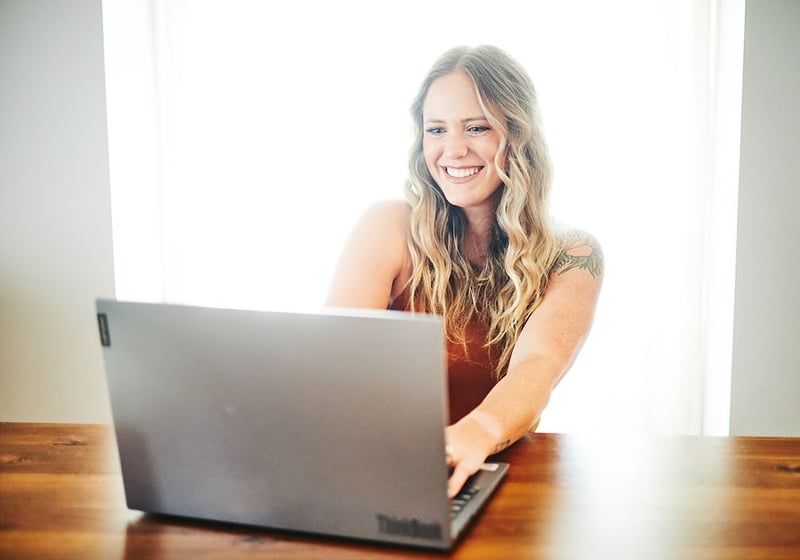 By now, you've probably tried or at least heard of meal delivery service that drop pre-portioned ingredients with recipes to your front door. They've been around for over four years now but continue to grow in numbers at a rapid rate. As of now, there are almost 100 home meal delivery services available in the United States alone! From Blue Apron to Home Chef to Plated to Sun Basket, they're taking the world by storm. There's no doubt these services are convenient - a definite time saver. Are they really worth a try from a nutritional stand point? With informed selection and some minor tweaking, they can be!
If you have yet to hear of these services or you've never tried one yourself, it's a pretty simple concept and most cook-at-home meal delivery services function in the same way. You arrive on the website, provide your email address and zip code and create a profile. Next, you choose a plan that works best with your lifestyle: selecting how many meals you'd prefer per week and if you would like a vegetarian or meat-containing plan (some services go even further with options such as: omnivore, carnivore, gluten-free, paleo, vegan, etc.). Then, you select the dishes that you would like for the week and when you would like your meals to arrive at your doorstep. When your service shows up, all ingredients come pre-portioned in a refrigerated box with a detailed list of instructions often including pictures, making your cooking experience incredibly easy!
Fast Food Price, 5-Star Taste
For each service, recipes are rotated and contain ingredients from various kinds of cuisine. Most recipes include a protein component, a starch and at least one vegetable. For the most part, meals tend to be generally healthy and cost effective, typically charging around $10 per meal per person. When compared to getting takeout such as Chinese, fast food or pizza delivery, these meal delivery services blow other quick-fix options out of the water. By signing up for a meal delivery service, you get the opportunity to spend more time in your own kitchen learning how to create innovative recipes that often feel out of your cooking comfort zone. The best part about the experience is that you are in the comfort of your own home! With the right knowledge, you can tweak certain recipes by adding or taking ingredients away to shift the nutritional value in a more positive direction.
Make the Most of your Meal
When it comes meal delivery kits, the most detrimental things to watch out for are portion size and fat content. Some services will require you to use your own oils-which is great, but keep in mind that even healthy fats can add up quickly. Try swapping the extra oil for a non-stick cooking spray to spare some added calories. If oil, butter or ghee are provided with your ingredients, consider using only half of the amount – we promise the recipe will still come out OK. Portion size is another solvable problem. If you create a delicious meal for two and notice that there is way more than necessary, simply choose to save a third to take for lunch the following day. Or better yet, pull out your kitchen scale to ensure you're not consuming over 4-6 ounces of protein and keep your starch serving size between ½ cup to 1 full cup. If you notice that vegetables are lacking in your provided meal, make a small salad to have as a starter or add some extra vegetables to the meal you are preparing.
HelloFresh
prides themselves on healthy, natural and delicious foods. The team of chefs at HelloFresh work alongside Registered Dietitians to ensure health and wellness are an integral part of the recipes that they provide. The dietitians at HelloFresh create FDA-compliant nutrition labels that are added to the outside of the ingredient boxes before they are shipped to consumers
.
Purple Carro
t is 100% plant based for the vegans out there and for those who are interested in trying more plant-based meals but have no idea how to get started! Purple Carrot is striving to empower people to eat more plants which we can stand by wholeheartedly. The company isn't saying that you must become a vegan today or any day, it's more so hoping that people can take the plunge to adopt a plant-based diet even just a couple of times per week.
Green Chef
is for the organic foodies out there. Their mission is to provide clean, sustainable, wholesome ingredients of the highest quality possible and are the first certified USDA organic meal kit company. Not only are the ingredients organic, they are also free of GMOs!
So, what's the consensus? Are home delivery meals worth a try? We say yes, as long as you watch portion sizes, fat content, and give each dish your own, healthy spin!
Topics