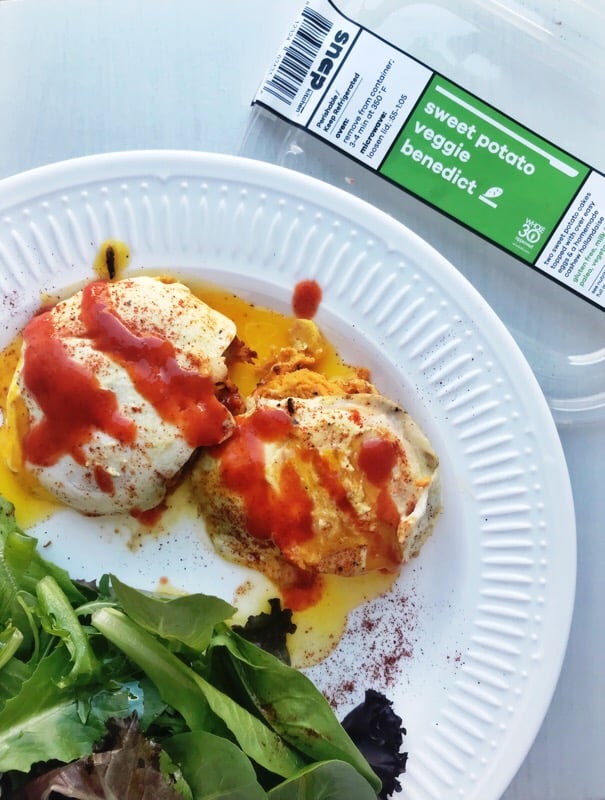 I am one of those people who thoroughly enjoys making a shopping list, going to the grocery store, and cooking most of my food for the week. But occasionally, I just need a break! That's when Snap Kitchen comes in handy. Following their mission: "healthy meals for busy people", Snap Kitchen gets the job done whether you're in need of a quick bite to eat or a full-blown meal plan.
I tried Snap Kitchen's Meal Plan service for 3 full days and documented the process to share with you busy individuals. Like me, I know you may need a bit of a break! See my breakdown on Snap Kitchen nutrition below!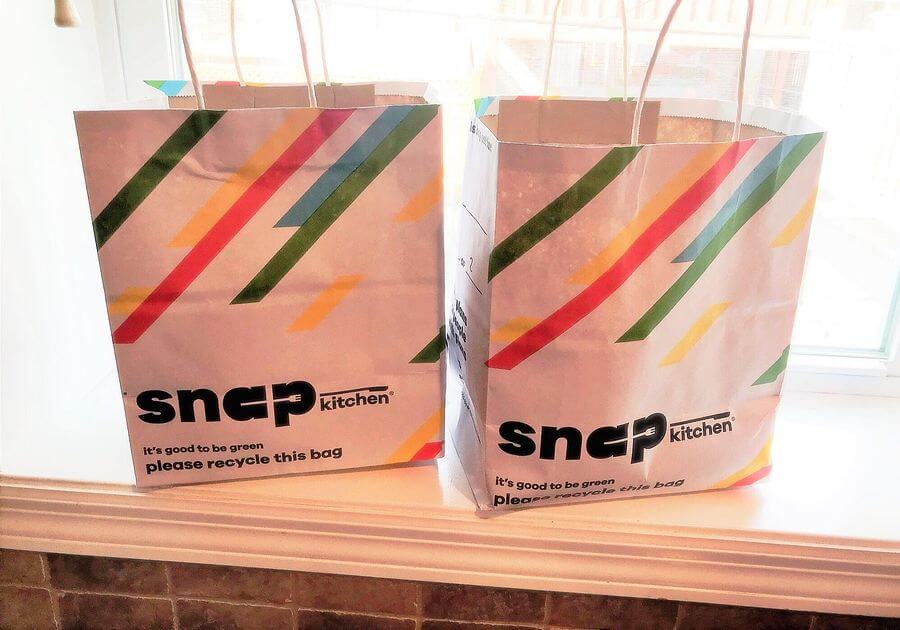 How to order your Snap Kitchen Nutritious Meal Plan
Order your food three simple ways! You can:
From there, you've got two options: meal plan or a single menu order. If you are stopping by for a single meal or ordering one to the office, find the menu tab, choose from a selection of options (breakfast, lunch & dinner, salads & soups, small bites, etc.), place the order, select delivery or pick up, pay, and you're good to go. Snap's nutrition covers all meals.When it comes to selecting a Meal Plan, you will have a few more decisions to make. Before diving in, I recommend assessing your goals – are you looking to lose weight, gain weight, manage a food sensitivity, or build muscle? Your goals affect what meal plan will fit you best. Combine these goals with your daily caloric and macronutrient needs to help pick the best plan: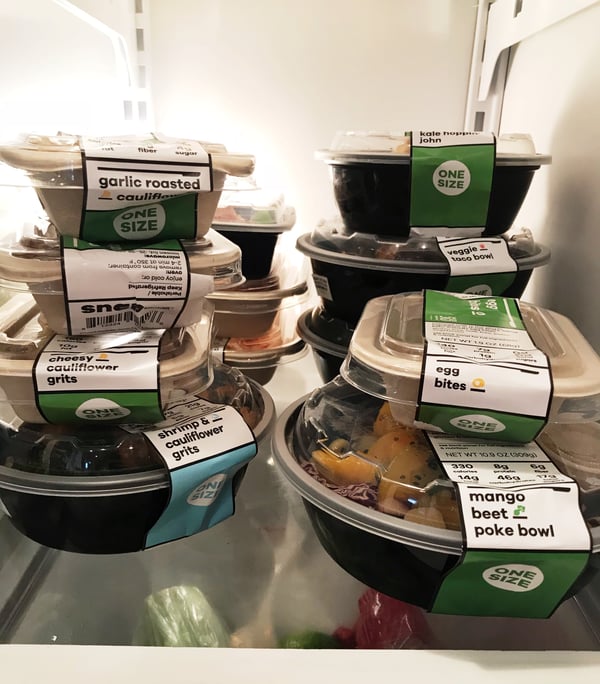 Plan options:
Within each Snap Kitchen Nutrition plan, you can further customize the following details. Make sure that your choices align with your goals:
Calorie and Macronutrient Mix: within the paleo, high protein, balance, low-carb
Length: three-, five- or seven-day plan
Items: Within each plan, the meals and snacks are not set in stone. You can always swap different items in and out
Delivery Type: pickup or delivery
What I got: Build your own
I went with the Build Your Own plan, mostly because it fits best with my pescatarian diet. I wanted to incorporate a bit of seafood with my mostly vegetarian plan. I nerded out a bit when building my menu, swapping-in certain items so that I met my protein, carbohydrate and fat needs each day. My daily calorie goal is 1400-1500 (1460 to be exact) per day. To break things down further, my target macronutrient breakdown is 80 grams of protein, 150 grams of carbohydrate and 60 grams of fat. When creating my three-day meal plan, I tried my best to get close to those numbers and for the most part, I was successful. I had some trouble getting enough protein, especially if I wanted to skip fish for a day. I included higher-protein snacks, but still had two days that were significantly under my protein goal. On these days, I added a 24g protein shake with one scoop of whey protein after my workout. Here's what I ordered:
Day 1 – 1260 calories; 90g protein, 106g carbs, 59g fat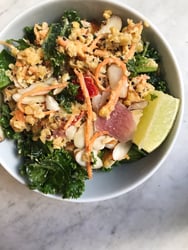 Breakfast: ab&i oatmealSnack: vital farms hard boiled eggsLunch: thai grain bowlSnack: siggi's strawberry Dinner: shrimp & cauliflower grits Favorite meal of the day: thai grain bowl – the cashew-basil thai pesto pairs deliciously with the lentils and quinoa and the whole grains kept me feeling full and satisfied until my next meal. Day 2 – 1330 calories; 66g protein, 131g carbs, 62g fat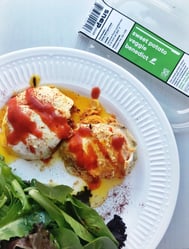 Breakfast: sweet potato veggie benedictSnack: fresh fruit Lunch: grilled kale hoppin' john Snack: oatmega chocolate mint Dinner: naked salmon Favorite meal of the day: sweet potato veggie benedict – eggs benedict is one of my all-time favorite meals but I typically shy away because of the heavy fat content. Snap Kitchen's twist on this traditional dish was the highlight of my three-day meal plan. Bursting with flavor (and still runny eggs!!), the sweet potato veggie benedict was an amazing way to start my day! Day 3 – 1430 calories; 42g protein, 173g carbs, 68g fat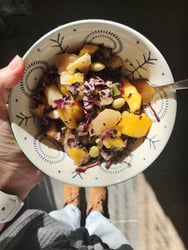 Breakfast: almond butter pancakes Snack: egg bitesLunch: mango beet poke bowl Snack: veggies & hummus, cheesy cauliflower grits Dinner: veggie taco bowl Favorite meal of the day: mango beet poke bowl – a savory and sweet spin on your traditional poke bowl. I absolutely love edamame and beets, so I wasn't surprised by how much I enjoyed this dish. At first, I didn't think it would be enough to fill me up, but I was wrong. The solid serving of black rice left me feeling satiated and satisfied.
Snap Kitchen introduces their meal plans right in their blog. Their pre-fabricated meal plans are designed at 1,200, 1,500, and 1,800 calorie increments. Believe it or not, they have enough variety in the menu to last you 21 days!For the busy individual who is trying to eat healthy but doesn't have the time to shop, prep, cook, and clean up, Snap Kitchen's meal plan service is practically a no brainer. Nothing beats knowing that you can still eat healthy without having to do ALL the work. From a nutrition perspective, most of the meals offered are balanced and plans are crafted by Snap Kitchen's very own dietitian. If you need more help deciding what and how much to order, ask the experts at OnPoint; we've got your back!
Want to read more about our top picks in Philly? Click here!