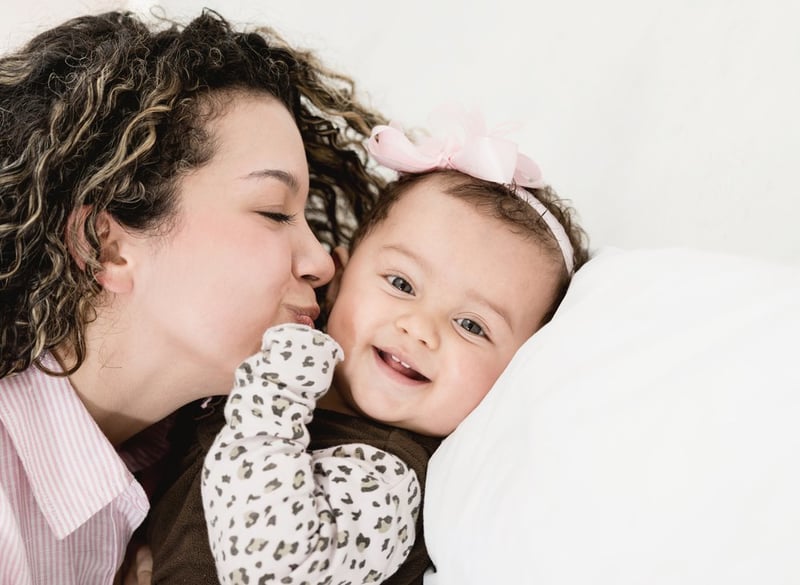 Consuming a healthy, well-balanced, nutrient-rich diet is crucial for the health of moms-to-be and their babies. While pregnancy nutrition isn't a one-size-fits-all approach, there are some key concepts to keep in mind when eating during pregnancy.
Defining Real Food
In general, eating "real food" is considered a healthy practice. However, the definition of real food is a gray area within nutrition. Here are a few ways to evaluate how "real" your diet is.
Why Real Foods during Pregnancy?
Consuming real, nutrient-dense, whole foods gives your body the nourishment it needs to grow a healthy baby. As a mom with healthy food intake and healthy nutrient stores, your baby's health will be optimized as well. Real foods also help protect against anemia during pregnancy and reduce the risk of pregnancy complications including gestational diabetes, preeclampsia (high blood pressure), and preterm labor. Optimizing your diet during pregnancy also helps with post-partum recovery.
A Well-Balanced Pregnancy Diet
You can use these concepts to build a healthy, well-balanced pregnancy diet. Well-balanced meals and snacks are an important part of a healthy diet for everyone, but even more important during pregnancy. Generally, combining real foods into nourishing meals and snacks is a healthy way to approach nourishing your body throughout pregnancy.
In general, eat a varied diet that contains nutrient-dense foods including:
Certain micronutrients are even more important during pregnancy. Some essential nutrients include:
Simple Changes
While it is helpful to know what you should eat, it's also helpful to know what foods to limit. Generally, limiting processed foods is best for everyone, but especially for pregnant women hoping to optimize their diets. Instead of trying to avoid whole food groups, make small changes within each food group to make your diet more real food-based.
Staying Realistic
While sticking to these recommendations would be ideal, pregnancy may pose challenges to getting the nutrients your body needs. Food cravings are common and may influence your food choices throughout your pregnancy. Food aversions are also common and may make some of the foods you know are healthy unrealistic for you at certain points in your pregnancy.
While it's not a food, your prenatal vitamin is a key part of ensuring you are getting the nutrients you need regardless of what foods are realistic for you day-to-day. Prenatal vitamins provide you and your baby with the nutrients that are essential for pregnancy to ensure you are getting them daily. However, the nutrients in your food have a synergistic effect, and getting your nutrients from foods is generally preferred to consuming them in food supplements. Continue taking your prenatal, but do your best to eat a variety of real foods too. If you need support in deciding which prenatal to take, talk to your doctor or dietitian.
If you're looking for guidance on how to include real foods in your diet, and ensure you are getting the nutrients you and your baby need, our team can help!
Topics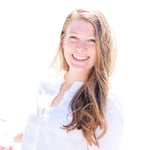 Liz has been reading nutrition labels since she learned how to read. Growing up with severe peanut and tree nut allergies she learned that it's important to know what you are putting into your body. She made her first big lifestyle change as a freshman in high school, when she decided to become a vegetarian. However, it wasn't until she took a food class in Italy as part of a study abroad program in college that it clicked in her mind that she wanted to make food and nutrition her career. Liz graduated from Penn State University in 2015 with a bachelor's degree in Nutrition, as well as a bachelor's degree in Marketing. She completed her dietetic internship with Aramark in Philadelphia, and her master's degree at Northeastern University shortly after.
Related Posts