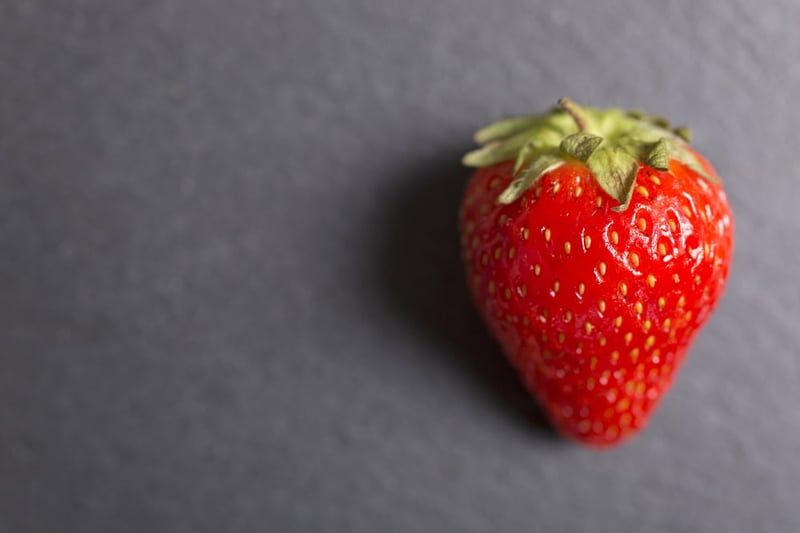 If you are trying to alleviate IBS symptoms by eating low FODMAP foods, but still want to eat a nutritionally rich and balanced meal, we know that picking the right fruits might be tough. Below we share the good fruits from the bad when it comes to a low FODMAP diet.
Low FODMAP fruits to eat for IBS
Low FODMAP Fruits - Blueberries:
Blueberries are a great low-FODMAP fruit serving because they are lower in fructose, which can be difficult for your body to digest. However, be sure to measure out the proper serving. One serving is approximately 20 berries. Avoid foods that are super-heavy in blueberries, such as blueberry pie, or yogurt with a ton of blueberries.
Blueberries also go great in muffins, oatmeal, or in a low FODMAP fruit cup.
The key to IBS-friendly blueberry muffins is to use the proper ingredients. Gluten-free flour such as Bob's Red Mill Gluten Free 1 to 1 Baking Flour will make a big difference. The full muffin recipe can be found on Fodmap Everyday's page.
Oatmeal is also a great starch to eat with blueberries. Mix in some lactose-free milk and you're all set. Buckwheat oats are a mild starch that are easy to digest. Instead of sugar, try topping the oatmeal with cinnamon to kick up the flavor. You can find the full oatmeal recipe on our blog.
Want a quick cup of low FODMAP fruit to get your day started, but don't want to upset your stomach? Mix together 1 1/2 cups of blueberries, strawberries, and grapes, mixed however you prefer. Each of these fruits falls within the low-FODMAP diet protocol and is a great way to get your day started.
Low FODMAP Fruit - Strawberries:
Strawberries are a wonder food! Many studies have found no detectable FODMAP ingredients in strawberries. For this reason, you may be able to eat larger quantities of strawberries without any IBS repercussions. One serving size is approximately 140 grams, or 10 to 12 strawberries. Ripe strawberries will feel firm and plump to the touch. Grocers and farmers markets usually sell them in different sizes and quantities, so make sure to count your serving before digging in!
What's even better news? Strawberries are a versatile fruit for both sweet treats and savory delights. Roasting them enhances their natural flavor; you can eat them by themselves, mix with a bit of yogurt, or use as a topping on your favorite low-FODMAP dessert.
Another way to incorporate strawberries and other low-FODMAP fruits into your diet is to include them in a homemade nut bar. We really like this strawberry oat bar recipe. Be sure to use old fashioned oats, not the instant type! Made in an 8" x 8" baking tray in under an hour, these snacks are great if you are on-the-go during the day.
Last but not least, pudding has come back in style and is a great breakfast food or snack throughout the day. This recipe by Monash University is a quick and easy way to build low FODMAP fruit strawberries into your routine. Enhanced with a bit of maple syrup, this refreshing pudding is yet another example of how you can eat delicious food and not upset your stomach.
Low FODMAP Fruit - Oranges:
Oranges are also a low FODMAP fruit. Stick to eating one medium size orange in one meal / sitting. Like with blueberries, you should avoid highly-concentrated forms such as orange juice. When eating citrus fruits, try to space out your servings by two to three hours.
So what are some ways to eat more oranges? Well, you could always cut them up into slices like you did when you were a kid going to soccer practice.
How about a few other ideas? We really love this low FODMAP fruit orange salsa. In addition to oranges, the recipe includes pomegranates and green onions, as well as lemon accents and a hint of maple syrup. Please note that this salsa is best used as a topping to a low-FODMAP protein such as chicken, or as a dip for corn chips, also a low-FODMAP starch. And one more added bonus? You can make the salsa in under 15 minutes!
Low FODMAP Fruit - Grapes:
Like the other foods listed here, grapes are low in fructose and can be a "safe" low FODMAP fruit if you have IBS. Grapes also carry a number of other health benefits: they are high in micro-nutrients Vitamin C and Vitamin K, as well as high in antioxidants. In terms of how to eat them, we like grapes because they are versatile. Eat them fresh off the stem, or work them into a fresh salad or sandwich mix
This recipe mixes grapes, chicken, and a tiny bit of celery ("safe" in small quantities) into a tasty chicken salad. Serve over lettuce or arugula for a refreshing salad, or incorporate into a sandwich on low-FODMAP bread/toast.
Low-FODMAP Fruit Overview
Picking the right fruits may mean the difference between a calm meal and a problematic one. Stick to the four fruits listed above: blueberries, strawberries, oranges, and grapes for a healthy and tummy-pleasing way to enjoy your next meal.
Want more information on a successful Low FODMAP & IBS Diet? Download our IBS Diet Nutrition Guide.
Topics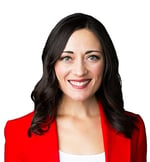 Britney Kennedy is the founder and CEO of OnPoint Nutrition. Since opening in 2016, she and her team have helped over 2,500 individuals become happier, healthier more confident versions of themselves.
Related Posts