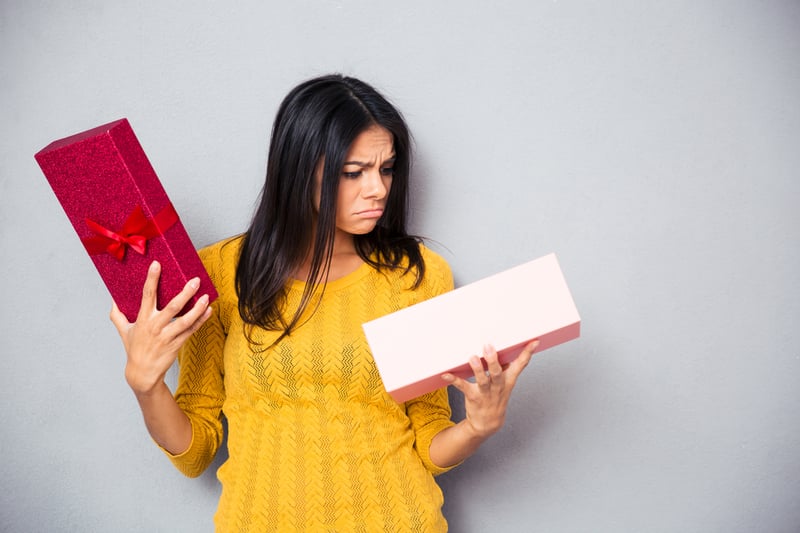 In a world that moves at breakneck speed, finding the perfect gift that speaks to the heart of wellness and health can be a rewarding experience.
At OnPoint Nutrition, we understand the profound impact a thoughtfully chosen gift can have on someone's health and happiness. After directly serving more than 3,000 individuals to reach their goals, we know that integrating health in every aspect of your life is not possible.
But what if you can give a gift that makes just one thing a little easier for a loved one?
This guide, meticulously curated by our team, is designed to help you select gifts that embody wellness, merging health with modern convenience.And the best part? It's free and open to explore!
The Philosophy Behind Wellness Gifts
As we delve into the world of wellness gifts, it's important to understand the deeper meaning behind these choices. These gifts are more than mere objects; they are a reflection of thoughtfulness and care. Giving a gift that enables better health is a gift that lasts a lifetime.
More Than Just Presents: Wellness gifts are a symbol of care and investment in someone's overall well-being. They stand out as thoughtful gestures that show you value the recipient's health and happiness.
Emotional and Health Benefits: These gifts offer both tangible health benefits and emotional support, fostering a sense of well-being and care.
Promoting Healthier Lifestyles: Each gift is an invitation to embrace a healthier lifestyle (everything from consumption to movement), making it a meaningful and lasting contribution to someone's life. And we took the time to categorize the items so it's that much easier to find something for everyone on your list!
In this segment, we explored the profound impact of wellness gifts. They are not just items but symbols of love, care, and the desire for a healthier, happier life.
Handpicked Selections by OnPoint
At OnPoint Nutrition, we take great pride in our selection process. Each item in our guide is chosen with the utmost care, ensuring that it aligns with our philosophy of promoting health and well-being that is accessible to people in all walks of life.
Health Benefits: Each product is chosen for its potential to enhance well-being.
Ease of Use: We prioritize gadgets that seamlessly integrate into daily life. No one needs a dust collector!
Innovation: Our selections reflect the latest trends and advancements in health technology. Time is precious - we love items that not only save time but help you buy time.
Our commitment to your wellness journey is reflected in our carefully chosen products. We believe that each item in our guide can make a real difference in enhancing your daily life.

How to Make a Purchase
Purchasing a wellness gift from OnPoint Nutrition is a simple and straightforward process. Here's how you can bring these thoughtful gifts to your loved ones.
Visit Our Website: Head over to the OnPoint Nutrition's Holiday Gift Guide Page (https://info.onpoint-nutrition.com/holiday-gift-guide )
Browse Our Collection: Explore our handpicked selection of wellness gifts.
Click to Purchase: Use the button to add items to your cart and proceed to checkout.
We've made it easy for you to select and purchase exciting wellness gifts that can make a difference. Every step in our process is designed with your convenience and satisfaction in mind.
Supporting OnPoint and Ethical Considerations
Your purchases not only bring wellness into the lives of your loved ones but also support our mission at OnPoint Nutrition. Let's look at how this works.
Supporting Our Mission: We earn a small commission at no extra cost to you. We use these funds to build out more material and useful items for your wellness journey.
Transparent Affiliate Relationships: As an Amazon Associate, we earn from qualifying purchases.
No Additional Cost: Our affiliate links do not add any extra cost to your purchase (in fact, most of them are on sale!).
By choosing our curated gifts, you're not just gifting wellness; you're also supporting our mission to spread health and happiness, ethically and transparently.
Giving the Gift of Health
At OnPoint Nutrition, we believe that the best gifts are those that contribute positively to one's health and happiness. Our carefully curated guide is more than just a collection of products; it's a pathway to embracing a healthier lifestyle. We invite you to explore our guide and select gifts that resonate with wellness and care. Your feedback and suggestions for future guides are always welcome.
Let's start on this journey of wellness together.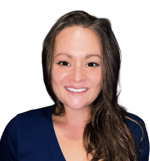 Abby Aikens is a Content Manager who works with OnPoint Nutrition to spread the word about better health. With an arsenal of Dietitians and Nutritionists at her finger tips, Abby aids the mission of improving access to valuable information about how nutrition can change lives. Abby knows well the power of good nutrition and believes in the mission of OnPoint to educate and bring better health to their clients.