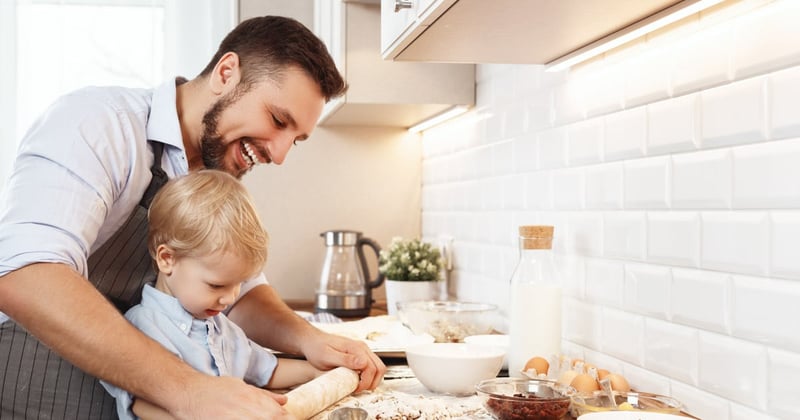 "Success is a journey, not a destination. The doing is often more important than the outcome." - Arthur Ashe.
So, your nutrition program has come to a close.
We have all been there before—you feel like since you are done with your program, you are on your own. And, now, you have to chase your health goals alone again.
Indeed the progress you have made has been invigorating!
You feel like a new person, and your health has never been better.
You don't want to lose that.
Maybe you feel like you are not quite ready to be done.
What's that, you say? Isn't this thing over?
Nope!
Great news—it doesn't have to end now!
Now that you have gone through the throes of your initial nutrition coaching program, the best is yet to come!
At OnPoint Nutrition, we have helped more than 3,000 clients like you who have trekked along their health journey only to come to the end of their program and wonder, "what's next?"
We are here to tell you all about the joys of long-term follow-up and how it can help you continue your mission to better health and reach the best version of you yet!
What is Long-Term Follow-Up?
Long-term follow-up is a progress enablement program available to clients after your initial nutrition coaching program has expired.
While there are several versions of the program to suit a variety of needs, long-term follow-up is generally classified as a periodic check-in with your nutrition coach to see how you are implementing all of the knowledge and skills you learned in your program.
It's as if you are being "set free" like a baby bird, but we don't just kick you out of the nest!
At OnPoint Nutrition, we include ten weeks of long-term follow-up in every program because we believe it is essential to your journey to a healthier lifestyle.
On your Onpoint health journey, one of the most important things that you can have is access to your online nutrition coach.
This access to a knowledgeable support system is still in place for the times you need it most, (like when you have a flare up of your Ulcerative Colitis during the holidays or when you are headed to the class reunion) and the accountability of maintaining that connection along the way.
Are There Different Kinds of Long-Term Follow-Up?
Everyone is different.
Just as each nutrition program is designed for specific needs, our long-term follow-up programs are also designed with individual needs in mind.
Busy schedule

Chronic illness

Level of Confidence
These aspects of life that would normally hold you back (or at least make achieving your goals harder) are no longer of concern to you.
Choosing the best long-term follow up for you means considering how your circumstances are best suited by the various options available.
Once your initial ten weeks of included long-term follow-up is complete, you have some options to consider.
Not every single person who finishes their program needs a monthly check-in, and some people thrive on the bond they have with their coach.
Whatever your needs may be, OnPoint Nutrition offers several kinds of follow-up. We have many different choices available, so it should be easy for anyone to keep moving forward on their path to better health.
For those seeking to hold on to their online nutrition coaching service without being in full swing of a program – there is a path to keep chasing your health goals.
The main differences in these plans are frequency and the mode of interaction with your coach.
These three options include:
1. Monthly Long Term Follow Up–
MONTHLY
One 25-minute virtual session
Five weeks $45.00/month
Everyone loves a discount!.
You can pay the fee for your monthly long-term follow-up annually and save on the entire program.
YEARLY– 12 SESSIONS
Twelve 25-minute virtual sessions - monthly
12 months—$495.00
This is a great option for someone who thrives off of frequent check-ins to make sure they are on track.
A monthly plan sets you up for long-term success by preserving regular interaction with your coach.
This type of follow-up is great for someone with chronic illness because you have a regular time set aside to touch base with your online dietitian about how things are going.
This will help you to preserve your good nutrition and lifestyle for the long run.
With a monthly check-in, your health is always top of mind because you know that your online nutrition coach is still keeping a watchful eye on your health journey.
Plus, the best part is you maintain your designated cheerleader for your health victories.
Celebrating your goals doesn't have to end when your initial program comes to a close. Realistically, you have likely set new goals with your nutrition coach since your program began.
A monthly follow-up plan is a perfect way to stay motivated and keep setting new goals for a healthier you.
2. Quarterly – 4 SESSIONS
Four 25-minute virtual sessions
Online member portal access all 12 months
Annual—$280.00
This program option is perfect if you are someone who loves access to all the bells and whistles that come with our member portal but needs less frequent check-ins.
With this version of long-term follow-up, you can still access recipes, webinars, affiliate deals, and portion information.
It is a recipe for success for someone who feels confident in their ability to manage their health journey with just a few check-ins along the way.
3. ONLINE MEMBERSHIP
MONTHLY
Unlimited virtual contact
Access to App
Online Member Portal access
$14.95/month
Again, who doesn't love a good discount? If you pay for your membership on an annual basis, we set you up with all of this technical glory for a smaller expense to you.
ONLINE MEMBERSHIP - YEARLY
Unlimited virtual contact
Access to App
Online Member Portal access
Annual—$165.00
This program is great if you feel like your one-on-one check-ins are no longer necessary, but you love the resources and tools available between the member portal and the app.
No need to give up the hassle-free tracking and convenient treasure trove of nutritious recipes.
The best part? You can still instant message your nutrition coach and seek their advice or celebrate victories, big or small.
So if taking off on your own with just the perks and a little support from afar is perfect for your health goals, then this long-term follow-up was made for you!
How Can Long-Term Follow-Up Help Me?
Long-term follow-up in its various forms is the key to keeping your health goals on track even when you are not working with a coach week to week.
The structure, support, guidance, and resources are invaluable to the success and sustainability of your lifestyle.
We have all been there before and know it's hard to go the road to better health alone.
Even after a great program that has set you up for success, it feels better to have the resources, the qualified guidance, and the support system at your fingertips.
At OnPoint Nutrition, we have helped thousands of clients meet their health goals, and for many of them, just like you, we're not ready to end after their initial program.
We obliged their need for that continued support with a variety of options for every need and schedule.
Just because it's time to have "the talk" with your nutrition coach doesn't mean it has to be a break-up!
We are still ready to help you with your health journey.
Are you going to stay on this path with us?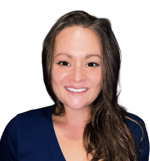 Abby Aikens is a Content Manager who works with OnPoint Nutrition to spread the word about better health. With an arsenal of Dietitians and Nutritionists at her finger tips, Abby aids the mission of improving access to valuable information about how nutrition can change lives. Abby knows well the power of good nutrition and believes in the mission of OnPoint to educate and bring better health to their clients.