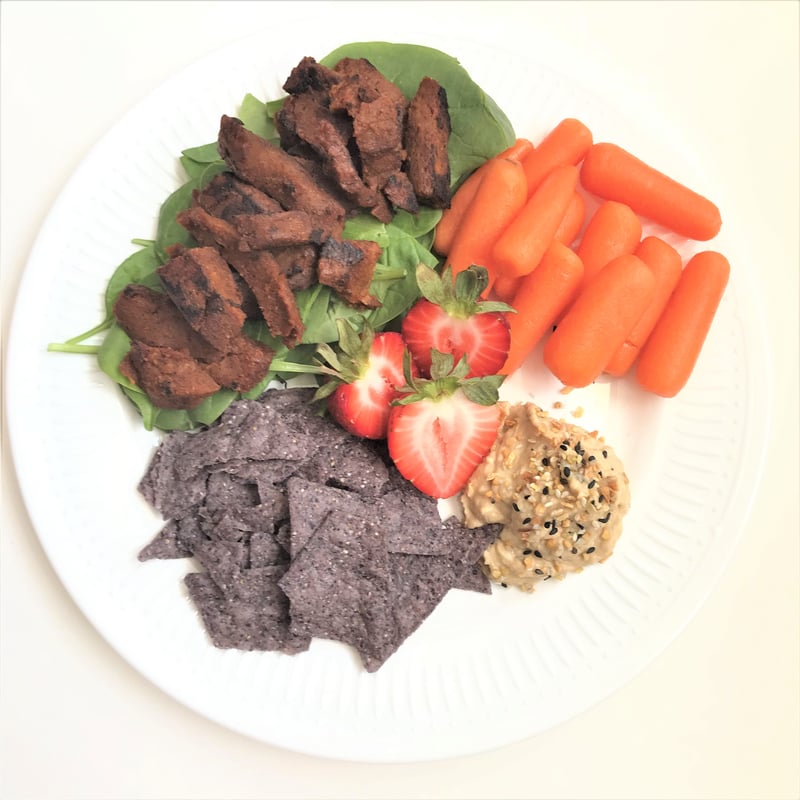 In the hustle and bustle of daily life, it's not uncommon to find ourselves reaching for a quick snack to stave off hunger and refuel our energy. But have you ever considered the role that these small meals play in your overall well-being?Snacking serves as an interim source of energy and nourishment between our regular meals. It helps regulate blood sugar levels, providing consistent energy and preventing the all-too-familiar afternoon slump. When done correctly, snacking can also support metabolic rates, fuel physical activity, and even aid in concentration and focus.
Opting for processed snacks laden with added sugars, unhealthy fats, or excess salt can have the opposite effect. They might offer a temporary energy surge, but it's often followed by a crash, leaving you more fatigued than before.
Such choices can also contribute to weight gain, inflammation, and chronic health issues over time.
A viable solution to this widespread issue lies in informed, individualized guidance on nutritious snacking and dietary habits.
This is where the expertise of OnPoint Nutrition comes into play. As an award-winning team of registered dietitians and nutritionists, OnPoint Nutrition embodies a beacon of trust and professionalism in the realm of dietary counseling. With a solid foundation in science-backed nutrition counseling, they have been instrumental in enlightening and aiding more than 20,000 individuals on their journey towards better health through informed dietary choices.
Understanding Mindful Snacking
Navigating the world of nutrition can be complex. With a myriad of choices at our fingertips, how do we make the right decisions for our health? Enter the world of mindful snacking, a strategy not just for hunger, but for optimal wellness. And who better to guide you through this journey than a nutrition coach?
Here's where the power of mindful snacking comes into play. By choosing balanced and nutritious options, you not only nourish your body but also support your overall health goals. Take, for example, the array of snacks available at popular stores like Walmart and Kroger. From the protein-packed goodness of nuts from brands like Simple Truth and Blue Diamond Almonds, to the fiber-rich benefits of whole grains from Triscuit and KIND. Or consider the natural sweetness of dried fruits by Sun-Maid, providing an energy boost without the added sugars. When paired with a hydrating drink or a nourishing green tea from Twinings, you're setting yourself up for sustained energy and optimal well-being.
Navigating the world of nutrition can be complex. With a myriad of choices at our fingertips, how do we make the right decisions for our health? Enter the world of mindful snacking, a strategy not just for hunger, but for optimal wellness. And who better to guide you through this journey than a nutrition coach?
Mindful snacking goes beyond just picking up a treat when hunger strikes. It's about being present and intentional with every bite. Choosing balanced and nutritious options, you not only nourish your body but also support overall health goals.
The Downside of Impulsive Snacking
On the contrary, yielding to impulses and indulging in processed snacks laden with sugars, unhealthy fats, or an excess of salt may have adverse effects. Although such snacks might offer a momentary burst of energy, this is frequently followed by a draining crash, leaving one feeling fatigued and sluggish.
When this pattern of consumption is repeated, it tends to contribute to a vicious cycle of energy spikes and dips throughout the day.
Moreover, consistent poor snacking choices can lead to an accumulation of unwanted body weight over time. The high caloric content and low nutritional value of such snacks can contribute to a calorie surplus, which when sustained, results in weight gain. This is particularly concerning as it could escalate into obesity, a known risk factor for numerous chronic diseases.
Furthermore, the inflammatory properties of processed, sugary, and fatty snacks cannot be overlooked. They often contain trans fats and additives which can trigger inflammatory responses within the body.
Chronic inflammation is implicated in a myriad of health issues including:
heart disease
diabetes
certain types of cancer.
The long-term health concerns associated with unhealthy snacking extend beyond mere weight gain and inflammation.
Continuous consumption of processed snacks can lead to:
insulin resistance
elevated cholesterol levels
high blood pressure
These, in turn, significantly increase the risk of chronic diseases and conditions like metabolic syndrome and cardiovascular diseases. Moreover, the lack of essential nutrients in such snacks deprives the body of the necessary fuel to function optimally, potentially leading to nutritional deficiencies and related symptoms.
Given these potential repercussions, the emphasis on mindful snacking becomes paramount. Mindful snacking entails making thoughtful, informed choices about what and when to snack. It encourages the selection of nutrient-dense, wholesome options that not only satiate hunger but also provide a sustainable energy source and contribute positively to overall health.
By being aware of the quality and quantity of snacks consumed, individuals can better manage their energy levels, curb unwanted weight gain, and promote a state of overall wellness, paving the way for a healthier relationship with food and improved long-term health outcomes.
How a Nutrition Coach Can Guide You
A nutrition coach is not just a guide but a mentor who understands the intricacies of food and its impact on the body. They can:
Educate: Dive deep into the nutritional value of snacks, helping you discern between seemingly healthy options and genuinely nutritious ones.

Personalize: Everyone's body is unique. A nutrition coach can tailor snacking suggestions to fit your specific health goals, dietary restrictions, and preferences.

Accountability: Regular check-ins with a nutrition coach can motivate you to stay on track, making you more likely to reach for that wholesome granola bar over a candy bar.
The Modern Snacking Landscape
Indeed, retail giants like Walmart and Kroger are adapting to the shifting consumer preferences by broadening their product lines to include a vast range of healthier snacking options from both renowned and emerging brands. This evolution underscores a growing recognition of the health-conscious consumer and the global trend towards more nutritious, transparently sourced food products.
The rise of organic and clean ingredient trends has significantly contributed to this retail transformation. Consumers now have access to a wider and healthier selection of snacks that adhere to these standards, including products that are non-GMO, free of artificial preservatives, colors, and flavors, as well as those that are sourced and produced sustainably. This selection encompasses an array of products such as organic nuts and seeds, whole grain crackers, natural fruit snacks, and much more, allowing for a varied and enjoyable snacking experience that aligns with individual health goals.
The landscape of healthier snacking options can at times be overwhelming, especially for those newly embarking on a journey towards better dietary habits. This is where the expertise of a nutrition coach can prove invaluable.
A nutrition coach can provide personalized guidance, helping to demystify the array of healthier product options available. They can educate on reading and interpreting nutrition labels, understanding ingredient lists, and identifying marketing gimmicks that may disguise less healthy options as wholesome choices.
The Power of Informed Choices
Snacking is a daily ritual for many. It's an opportunity to energize, nourish, and delight our palate. By embracing mindful snacking and enlisting the expertise of a nutrition coach, we can transform this routine act into a journey of wellness and discovery. It's time to snack smarter and live better.
Topics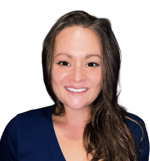 Abby Aikens is a Content Manager who works with OnPoint Nutrition to spread the word about better health. With an arsenal of Dietitians and Nutritionists at her finger tips, Abby aids the mission of improving access to valuable information about how nutrition can change lives. Abby knows well the power of good nutrition and believes in the mission of OnPoint to educate and bring better health to their clients.