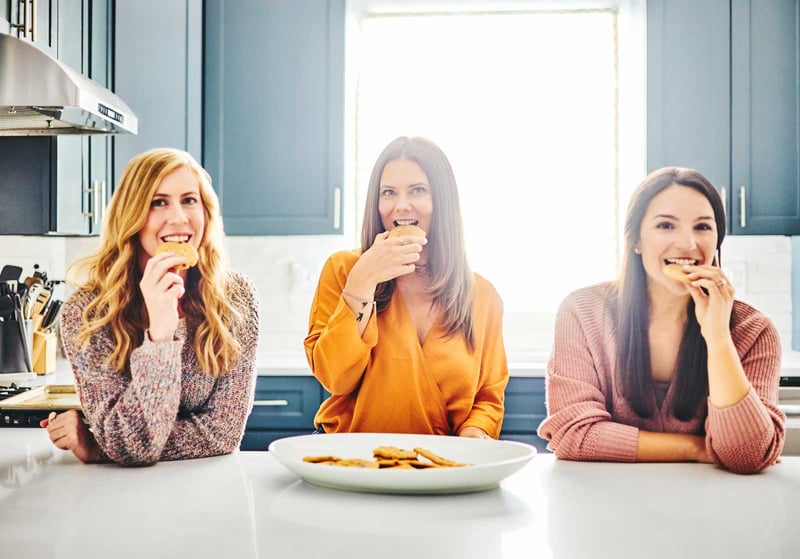 Hanukkah, or Chanukah, is the Jewish "Festival of Lights". The Western Calendar dictates when Hanukkah is celebrated each year. For 2017, Hanukkah will begin on the evening of December 12th and end on the evening of December 20th. Hanukkah is celebrated in honor of one of the greatest miracles in Jewish history: the reclaiming of the Holy Temple in Jerusalem, when a day's worth of oil burned for 8 whole days!
Today, Hanukkah is celebrated by lighting one candle on the Hanukkiah, a candelabra with nine candles, each day after sunset to represent the original oil lamp that burned for eight days in the temple. Gift giving each night, dreidel spinning and a fried feast consisting of potato pancakes and jelly-filled doughnuts has become a strong tradition as well.
The Festival of Lights is a time for both traditional and celebratory food but many of the dishes consumed through the eight days of Hanukkah are weighed down by oily fats and extra calories. We've compiled a few inventive recipes to keep your holiday eating under control without giving up the beloved latkes, challah or sufganiyot. L'chaim! Latkes – typically made with potatoes, wheat flour, and eggs, then fried in oil, most individuals would not consider these delicious pancakes a healthy food. Our spin on latkes provides the chance to try something new that won't hurt the waistline.
Carrot, Scallion & Potato Latkes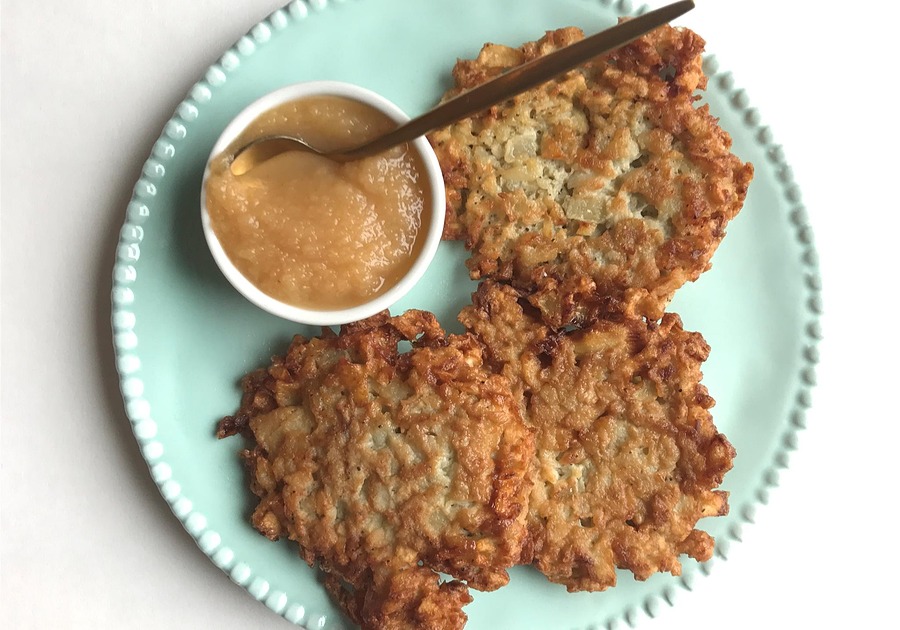 Ingredients:
2 cup shredded carrots
2 medium potatoes, peeled and grated
3 scallions, finely chopped
3 eggs, whisked
½ cup rolled oats
½ cup oat flour
1 tbsp. canola oil
Cooking spray
Pinch of salt and pepper
For serving: unsweetened applesauce, low-fat sour cream, etc.
Instructions:
Preheat oven to 425 F
Spray two baking with cooking spray
Grate potatoes with food processor or cheese grater, place potatoes in cheesecloth or dishcloth and squeeze out liquid to remove excess starch
In a large bowl, combine grated potatoes, carrots, scallions, eggs, oats, oat flour, salt and pepper
Using your hands, take about ¼ cup of mixture and form into a ball, transfer to baking sheet and flatten slightly
Repeat until all of mixture is on baking sheets
Bake in over for 15 minutes, remove and flip carefully then bake for another 10-15 minutes
Serve warm with desired dip
Sufganiyot/sufganiyah – traditional round deep-fried jelly or custard filled doughnuts topped with powdered sugar, enjoyed by children and adults alike. We recommend baking these delicious treats for a slightly more guilt-free indulgence.
Baked Jelly Filled Sufganiyot Ingredients:
1 (1/4 ounce) package rapid rise dry yeast
1 tbsp. sugar
¼ cup warm water
1 egg yolk
1 egg
1 ¼ cup sugar
1 cup soy milk
3 ½ cups whole-wheat flour
Pinch of salt
3 tbsp. butter, cut into 9 pieces
Nonstick cooking spray
1 cup jam (strawberry, mixed berry or raspberry)
Confectioners sugar for dustingInstructions:
In a small bowl, dissolve yeast with 1 tbsp. sugar in warm water
In a standing mixer with paddle, beat egg yolk, egg, yeast mixture, ¼ cup sugar and milk. With mixer still going, gradually add flour and salt. Mix in butter one piece at a time
Transfer dough onto floured surface and knead once or twice then shape into ball. Spray a bowl with cooking spray, place dough in bowl, cover and place in a warm area for an hour or so until dough has doubled in size
Spray two baking sheets with cooking spray
With lightly oiled hands, take 2 tablespoons of dough, roll into ball and place on baking sheet. Repeat with remaining dough, placing balls about 2 increase apart. Cover with a kitchen towel and let dough balls rise for 30 minutes. Preheat oven to 375 F
Bake for 10 – 12 minutes or until golden, remove from oven and let cool
Place jam in pastry bag with a medium pastry dip, press tip into doughnut and squeeze at least 1 tsp. jam into doughnut
Dust with confectioners sugar and serve
Matzah – As the legend goes, Jews did not have time to wait for bread to leaven when fleeing Egypt. This unleavened bread, called Matzah, is a traditional dish eaten during Passover, but certainly has made a strong presence during Hanukkah as well. The bread can be used as a flat, cracker-like bread, as breadcrumbs, or formed into matzo ball soup. Cut the traditional chicken fat in your recipe by swapping it for a healthier oil. The addition of spinach is certainly nontraditional, but will give your soup a nice boost of vitamins and minerals! Also, be sure to use lean chicken meat without the skin to save additional fat and calories!
Matzo Ball Soup Ingredients:
For the soup:
1 tbsp. vegetable or canola oil
2 cloves garlic, minced
1 yellow onion, chopped
3 carrots, finely chopped
3 stalks celery, finely chopped
3/4 lb chicken breast
6 cups low-sodium chicken broth
2 cups water
Freshly cracked pepper, to taste
2 sprigs fresh dill
2 cups spinach For the matzo balls:
3 large eggs
3 tbsp. oil of choice
3/4 cup matzo meal
1 tsp salt
1/2 tsp baking powder
Freshly cracked pepper
3 tbsp. water
Instructions:
In a large pot, saute garlic, onion, celery, and carrots in oil over medium heat until onions are transparent (about five minutes)
Add chicken breast, chicken broth, 2 cups water, some freshly cracked pepper, and one or two sprigs of dill, cover with lid and bring to boil
Reduce heat to low, let simmer for 30 minutes
Meanwhile, make the matzo balls. Whisk eggs with oil, add matzo meal, salt, baking powder, pepper and combine well
Add 3 tbsp. water and stir until smooth. Refrigerate mixture for 30 minutes to allow matzo meal time to absorb moisture
Once chicken soup is finished simmering, remove chicken breast, shred it and return to soup, add salt to taste
Once matzo ball mix has thickened, begin forming dough into ping pong sized balls and drop them in the simmering soup as they are formed
Add spinach and let simmer again for 20 minutes without removing lid
Before serving, add a few sprigs of fresh dill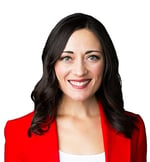 Britney Kennedy is the founder and CEO of OnPoint Nutrition. Since opening in 2016, she and her team have helped over 2,500 individuals become happier, healthier more confident versions of themselves.